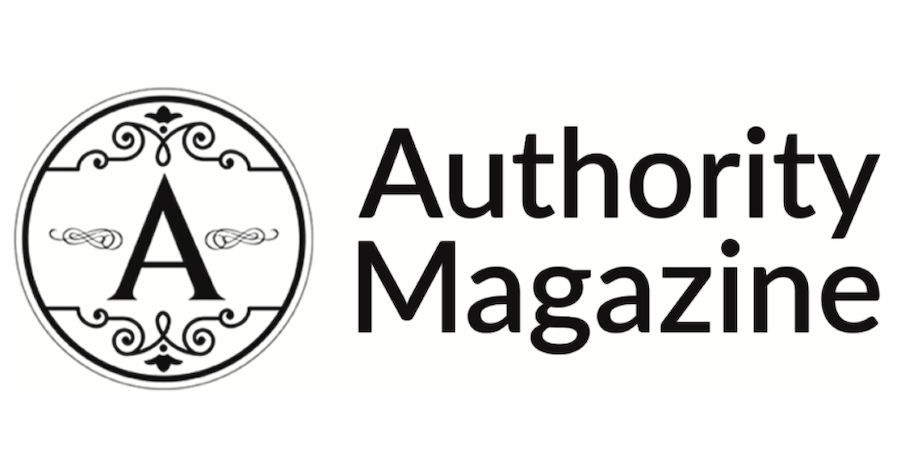 Authority Magazine – April 9, 2023
An Interview With Ben Ari
"You start to realize right away just how important the people around you are. It's only by rallying them together that you can accomplish your goals."

---
Taking the risk to start a company is a feat few are fully equipped for. Any business owner knows that the first few years in business are anything but glamorous. Building a successful business takes time, lessons learned, and most importantly, enormous growth as a business owner. What works and what doesn't when one starts a new business? What are the valuable lessons learned from the "University of Adversity"? As part of this interview series, I had the pleasure of interviewing John Loury.
John Loury has spent more than fifteen years using data to develop growth strategies for both regional and national organizations while serving in a variety of leadership roles, and currently as President of Cause + Effect Strategy. He's accumulated a knowledge base that helps clients achieve their business goals while also challenging conventional thought. He is also a frequent speaker on the topics of entrepreneurship, business intelligence, analytics, and the successful application of data science for business applications.
---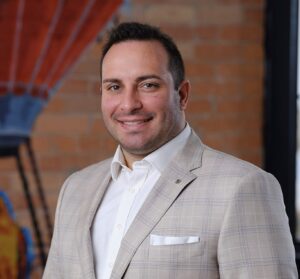 Thank you so much for joining us in this interview series! Can you tell us a story about what brought you to this specific career path?
I'd found success using data as a differentiator earlier in my career as a marketing agency executive. I was able to help grow accounts and increase client success by using data and measurement as the common thread in developing a marketing strategy. This resulted in me being asked to help create the data and analytics department at the last agency I worked for. When I created the plan and shared it with the leadership team, I was faced with an unexpected reality. While my plan was well received, the agency was not yet ready for the investment. Serendipitously, I was able to secure funding through an established business in a complementary industry (where data could also be used as a critical differentiator — direct mail) and that kickstarted Cause + Effect Strategy (CE Strategy).
Can you tell us a story about the hard times that you faced when you first started your journey?
In the first year we were in business, we expected hiring to match the demand for our services. In doing so, we added several members to the team quickly. While the business steadily grew, the pace of revenue growth was not in line with our expenses. We ended up having to lay off almost half the team (3 employees) after our first year. We'd burned through a lot of our seed funding and started going into debt.
Where did you get the drive to continue even though things were so hard?
Even though having to lay those teammates off really hurt, we were still experiencing a lot of success with our developing client base. We needed to figure out a way to sustainably scale and hold true to our mission (at that time), which was applying data to marketing use cases.
From there, we expanded on our mission, growing to help clients use data to solve complex business processes and inform decision making beyond marketing and into other aspects of the business (HR, finance, etc.). That was the next stage of hypergrowth for us. We were eventually named one of the fastest-growing agencies in the world by Adweek.
We went from laying people off and going into debt to surging back and increasing the rate of our growth. By 2019, we were the 87th fastest-growing agency in the world.
So, how are things going today? How did grit and resilience lead to your eventual success?
Things are going extremely well right now. We've grown to twenty-one team members, while staying true to our focus on data-driven decision making — we help clients make better decisions or solve problems using data. Having gone through the challenges we overcame; the team here feels even more strongly about our potential for growth as new technologies and systems are created. The market's thirst for using data to glean insights and develop game-changing business strategies is only increasing over time!
We're very fortunate to work with publicly traded companies, enterprise-level clients, and well-known household brands in a variety of industries (financial services, automotive, tech, and retail).
Having to let people go as a first-time President and trying to lead a fledgling company so early on created a feeling I never want to experience again. It was really hard to make that decision and even harder to share that news with those employees. Having had that experience so early on was really a trial by fire for me. It was very sobering. The honeymoon of starting and running your own business that a lot of entrepreneurs enjoy (sometimes for a few years, if they're well-funded) ended really abruptly for me.
We had to grow up really fast at CE Strategy, but we learned from it. We continue to use that push and drive that was kindled in our early days even today. We've tried to build our company on a very solid foundation with our clients at the center of the value proposition. We've not been afraid to evolve our services based on market demands. Additionally, we learned to pivot in different ways several times since then to stay competitive. We haven't had to downsize again since then.
Pivoting is now part of our DNA: First, we expanded beyond our initial offering to focus on data and analytics more broadly (outside of the marketing vertical). Most recently we've expanded our services beyond business intelligence and analytics and into data architecture and integration.
Can you share a story about the funniest mistake you made when you were first starting? Can you tell us what lesson you learned from that?
One funny story from the early CE Strategy days was that we were doing a lot of cold calling. The responses we got from prospects ranged from questioning our name to people who were just unable or unwilling to make data a major aspect of decision making (and of course, lots of hangups).
We got a wide variety of different responses to our various outreach attempts, but we persevered. We didn't book a lot of direct business from those cold calls, but gained valuable insights into where our target clients were at, data-wise (it was like primitive market research). We came to learn that there was no one place that all our prospects would be in their data journeys, so we decided we needed to tailor our offerings to meet prospects where they were.
Since prospects were all over the map, we learned to take a "continuum approach." Whether clients were just starting with data and analytics or were pretty well developed, we would come up with services that fit their needs.
What do you think makes your company stand out? Can you share a story?
Simply put, we bring a very blue-collar approach to a very technical field. We're relatable. We speak in business firms, not tech speak, even though we have a very experienced and talented technical team.
As our Director of BI and Analytics, Eloy Meira, likes to say: "Anyone can make things complicated; it takes real skill to make something complicated seem simple." One of the greatest compliments that we continue to receive is that we do what we say we're going to do, when we say we're going to do it.
I'm fortunate to have started CE Strategy with a close friend (also college roommate, and former soccer playing teammate from my youth), named Mike Sutton. Mike and I have always lived our lives with a sense of urgency, I think we have one of our youth soccer coaches to blame. We've tried to bring that mindset to the company culture, encouraging people to take ownership over their work, client relationships, and to always try their best. In return, my promise is to support them, remove barriers, and provide them with all of the resources they need to be successful.
Which tips would you recommend to your colleagues in your industry to help them to thrive and not "burn out"?
Burnout is very real. One key to avoiding it is finding talented and dedicated individuals to join your team and empowering them to take ownership and make decisions so that you can scale. It was really hard for me at the beginning to allow other people to own things that I had either previously owned at past jobs or things that I felt I was good at. But as a startup, you don't have the luxury (in most cases) of redundancy. It's about finding people who share your values, who are talented in an area that your business needs and nurturing those people to do their best work.
I used to always say "I don't need another me." At the size we are today, there's finally a need to scale up certain areas and skill sets so that we can expand our services. The real challenge is this — can you put enough time and energy into your business to where it can catch fire and take on a life of its own? There's a big difference between lighting a fire and feeding a fire, but if you can get the company going and trust others to help you make it great, the payoff is that you can take your foot off the gas a little bit and hopefully avoid burning out.
Said differently, I think burning out is the default outcome. Startup founders and early teams all tend to burnout, whether they realize it or not. You need to take steps away from that, mindfully, by building a team of people you can trust and then letting them do their thing.
Founders make bets, and here are the first three. The first bet is that you have an idea that will make money. The second is on yourself, as the one to turn that idea into a reality. And the third is on the team that's going to help you do it.
None of us are able to achieve success without some help along the way. Is there a particular person who you are grateful towards who helped get you to where you are? Can you share a story?
Early on, we formed an advisory board of family and friends in the business community. We really valued their perspectives because so many of them came from non-data backgrounds. The first few years in business, I'd present our financials to the advisory board and the act of doing that over and over again was a really good learning experience for me — I became an adult really quick, getting the advice of five really successful businesspeople looking at my startup numbers. They'd already climbed this mountain that I was just taking my first few steps on. It was humbling.
How have you used your success to bring goodness to the world?
We try to be very conscious of the positive role companies can play in their communities. We've participated in and benefited from several business mentorship programs. And now members of our team serve as mentors in those same programs. From a philanthropic standpoint, we've given back tens of thousands of dollars to local causes, investing in the betterment of our community. And lastly, I can honestly say that CE Strategy has never turned down a philanthropic request that was done over the phone or in person. Ones done over email or direct mail are a different story…
What are your "5 things I wish someone told me when I first launched my business" and why? 
1 . Check your ego immediately.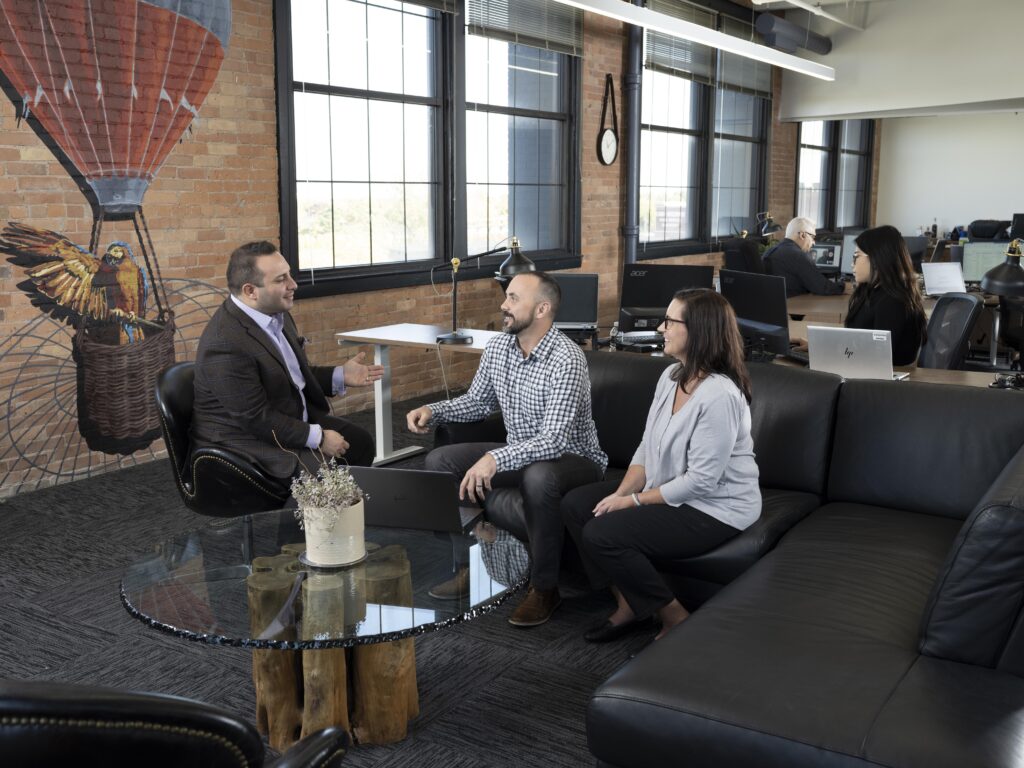 In fact, forget you even have an ego. Starting a business is humbling. You'll be asked to do just about every function from day one, whether you know how to do so or not. This is also why assembling the right team is so important (more on that in a minute).
On any given day, you could be asked to do almost any task: From the excitement of hiring and the angst of having to let someone go along with pitching new business to watering the plants or dealing with the utility company. Whatever it takes to keep the lights on at your business, at the end of the day that can fall to you. There's no day-to-day task you can afford to say "no" to. If it has to get done, many times you may just be the person who has to do it. If you don't know how to do something, learn, or ask one of your colleagues.
You start to realize right away just how important the people around you are. It's only by rallying them together that you can accomplish your goals.
At the end of the day, a person has to be just the right amount of crazy and confident if they're going to start a business. Thinking that you can do something better or different than anyone has before is almost a little arrogant. (But if you pull it off, then you were right all along!)
That being said, many people, if they knew all the challenges they were about to unleash when starting a business, probably wouldn't do it. You need a certain vigor, energy, and willingness to tackle big challenges to take the risk and start a company from scratch.
2 . Build a team you can trust.
A lot of people get the idea to start a business because they're experts in a particular field, but the skills that made you an expert in your field aren't necessarily the same ones you'll need to run your business. On top of that, an equally hard lesson to learn is that one person simply can't do everything alone if you want to scale.
That's why you need to build a team you can trust. When putting together this group, focus on values first. Choose people who are hard-working, have integrity, etc. While the hard skills necessary to do a core business function are important, those can be learned on the job, whereas values like integrity are forged over a lifetime. Knowing your team has your back will allow you to focus on your area of expertise without having to micromanage your colleagues.
That being said, once the intangibles are selected for, hire people whose hard skills and backgrounds complement your own. You want a diverse collection of individuals with a diverse collection of skills and ideas.
3 . Don't be afraid to pivot.
That's not to say you should chase a bunch of wildly different concepts — if you try to chase every rabbit, you'll end up losing them all. Be true to yourself and your business model, but listen to the market, go where the opportunities that make sense to you are. (CE Strategy has pivoted a number of times in our eight years in business.)
A first natural step when adjusting your business's focus is to add complementary services: Start with your core business offering and look for additional services you can offer before or after your "sweet spot." This approach allows you to extend your offerings to deliver more value to clients without losing focus on what you started out in business to do.
Grow your target markets in ways that are organic and make sense. Keep on top of trends in different industries where you can take advantage of little opportunities and grow them. Find your niche in different ways and places. Be prepared for that to change over time. Keep an open mind: Be stubborn enough not to be deterred from your core mission, but open-minded enough to embrace new opportunities as your business grows and evolves over time
Lastly, look for partners: Seek out companies and individuals who provide complementary value. "If you want to go fast, go alone. If you want to go far, go together." Having partners who understand the value you bring to clients and can help you expand your reach and/or bring more value to existing clients will help you build a robust, enduring brand.
4 . Your time is the most valuable commodity that you have.
If you want your business to succeed, it's going to take late nights and personal sacrifice, there's no getting around that. However, focus on chasing down the opportunities that will bring you the greatest return long-term. Pick clients who understand the value you bring and appreciate your time and skills. Be cognizant of the tradeoffs when it comes to balancing life and work.
Learn how to say "no." Focus on the actions that will drive the most return. Don't chase every shiny thing. Don't bite off more than you can chew. Pick fights that are winnable.
You and your business are two different things: Don't make your business your whole identity. You're the sum of your experiences and relationships; this business that you're starting is an extension of that, but whether it lives or dies, there's more to you than just the business. All businesses have a life cycle. When we first opened our doors, I thought that a measure of our success would be how many years we were in business. Now, I realize that it's about the quality of life for the people doing the work and the benefits we can bring to our clients — for however long we're able to do that.
5 . Focus on follow-through.
Don't underestimate the importance of doing what you say, when you say you're going to do it. Integrity and reliability are not a given in business today. Doing so creates trust between both employees and clients — maintaining the principles of hard work you learned early in life, or your career can really help separate your business from your competition, especially competitors that are much larger.
Building a solid reputation based on integrity and reliability will pay off both in the near term and long term as you find your place amongst the landscape in your industry. In today's business environment being a startup or small business does not disqualify you from working with the clients you've always dreamed of, so establishing trust is the first step. From timely communication to being transparent when something goes wrong to going that extra mile when someone is in need, you're building a relationship that people value and embrace.
Can you share a few ideas or stories from your experience about how to successfully ride the emotional highs & lows of being a founder?
The real keys to my success as a leader have been maintaining consistency when it comes to serving the team and the company and projecting a sense of calm. To be a successful leader sometimes means giving up the ability to experience high highs and low lows. You've got to stay on an even keel to keep the ship of the company steady. If I lose my composure, that trickles down throughout the company. Find someone outside the business you can vent to (family, spouse, CEO group, etc.) — you need to have a healthy outlet where you can share your thoughts and feelings outside the business. As founders and leaders, it's challenging to maintain your cool, but you have to do it. You can't expect other people to do it if you can't; it's important to live your values and maintain your composure. Your team takes cues from you.
Be sure you're building relationships outside the business with other professionals and peers in the business community. Leaders in other businesses experiencing similar challenges can help you come up with solutions that you can apply to your business.
You also need to really invest in your relationships with family and friends — they're your support network.
You are a person of great influence. If you could start a movement that would bring the most amount of good to the most amount of people, what would that be? You never know what your idea can trigger. 🙂
Movements are big, complicated things, but if I could leave readers with something to reflect on, it's this: be a person who adds to things (people, ideas, experiences), not takes away from them. And to do no harm, leave things a little better than you found them.