ROCHESTER, N.Y. – July 1, 2023
Cause + Effect Strategy achieves 5-years of growth, increases workforce
Cause + Effect Strategy, a business intelligence (BI) and analytics consulting firm based in Rochester is experiencing another boom after Q1 growth of 52% in 2023 over Q1 of 2022. The firm experienced another year of significant growth in 2022, increasing sales by 27% over 2021. From 2020-2022, Cause + Effect Strategy's 3-year revenue growth overall was an impressive 46%.
According to John Loury, co-founder and president of Cause + Effect Strategy, much of that increase comes from an expansion of their consulting offerings in the in the data architecture and data integration areas of data continuum. "We continue to expand our services in areas with growing demand and where we can make the greatest impact for our clients," said Loury. "We want to meet our clients where they are in their data and analytics journey. We've assembled a talented team in several focus areas allowing us to be a general contractor of sorts. Rather than focusing on one specific area of expertise, we are focusing on offering services that address the entire homebuilding process.
"Those services include consulting in four core areas: business strategy, data architecture, data integration, and BI and analytics. "Our success is measured by the impact of our work on our clients' business. Data-driven results are the key to what we do, and our growth has demonstrated that we are doing it well."
Cause + Effect Strategy nearly doubled its number of completed projects over 2021, increasing from 84 to 141 in 2022. This was due in part to increased  staffing, as the company brought on an additional six employees, bringing their total staff to 21. In October of 2022, the company self-funded a relocation from West Henrietta to a larger footprint in City of Rochester at the Chapin Building on St. Paul Street.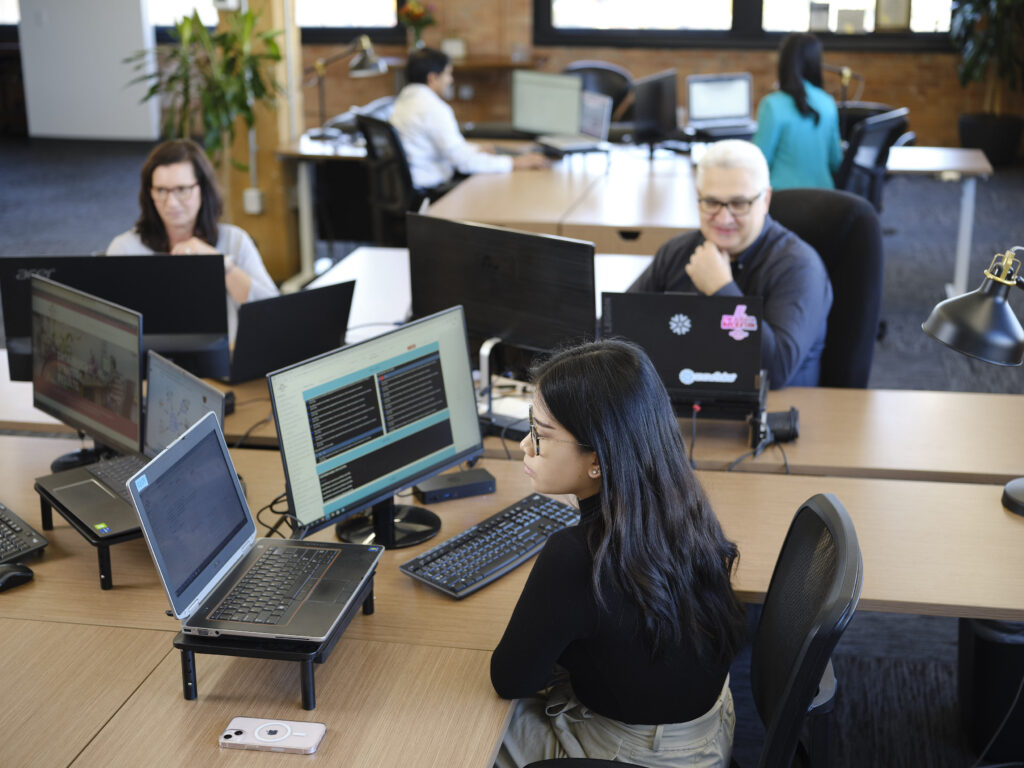 The company's growth also allowed for an increase in charitable donations, rising from $8,000 in 2021 to $13,500 in 2022 for a five-year total of nearly $55,000 donated to causes in the greater Rochester and Finger Lakes areas.
Among the high-profile clients Cause + Effect Strategy has worked with are Monro Inc., GitLab, Echo USA, NBC Sports, Delta Sonic, Isaac Heating & Air Conditioning, The Strong National Museum of Play, and the University of Rochester.
Cause + Effect Strategy was named the 87th fastest growing agency in the world by AdWeek magazine in 2019 and used the momentum from the award to expand their focus from marketing intelligence to broader business intelligence. With that came consulting services focused on data architecture and data integration which have grown in revenue consistently year over year.
"We look forward to continuing to grow as we advise clients through the challenges of producing data insight and decision intelligence from the vast amounts of data generated by internal systems and quickly evolving cloud-based technologies."

John Loury, president of Cause + Effect Strategy
About Cause + Effect Strategy
Founded in 2015, Cause + Effect Strategy is a business intelligence and analytics consulting firm that helps clients realize the full potential of data to solve problems and make better decisions. Headquartered in Rochester, N.Y., CE Strategy has experienced consistent growth resulting from its work with clients in the United States and around the world. Clients include automotive, ad agencies, B2B, financial services, fundraising, higher education, insurance, politics, retail, and technology-based companies.