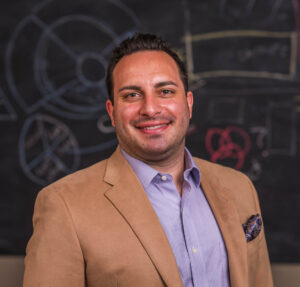 John has spent more than fifteen years using data to develop growth strategies for both regional and national organizations while serving in a variety of leadership roles, and currently as President of CE Strategy. With stops in Las Vegas, N.V., Buffalo, N.Y., and Rochester, N.Y, he's accumulated a knowledge base that helps clients achieve their business goals while also challenging conventional thought.
As President of CE Strategy, John relishes in the responsibilities of day-to-day management of client strategy, internal staffing, external partnerships, profitability, and strategic planning. He is also a frequent speaker on the topics of business intelligence, analytics, and the successful application of data science for business applications.
As a professional he enjoys seeing clients grow and leading successful teams. His approach is always client first and he enjoys the strategic and critical thinking involved in achieving complex client goals.
John grew up in Rochester, NY, and after eight years away he jumped at the opportunity to move back to Rochester and launch CE Strategy. He attended Irondequoit High School (Go Eagles!), graduated from Monroe Community College, and then received his BA in communication and MA in informatics from University at Buffalo, receiving a research assistantship to complete the latter. He has also continued his education through an executive leadership program at Cornell University.
When not obsessing over  data and business intelligence, John cherishes time with his wife, Cait, son, Niko, and daughter, Kathryn, their families, friends, and Zara, their chocolate Lab. He enjoys being active outdoors year-round, traveling, and experimenting with food, wine, and bourbon.
John is also passionate about positively impacting the community where he lives as an active board member at the University at Buffalo Alumni Association, Villa of Hope, West Irondequoit Foundation and serves on the Technology Council at the Greater Rochester Chamber of Commerce. Additionally, he's served as Co-Chair of the Future Leader's Advisory Council at the Greater Rochester Chamber of Commerce and United Way of Greater Rochester's Emerging Leaders Advisory Council.