ROCHESTER, N.Y. – January 25, 2023
CAUSE + EFFECT Strategy Achieves Premier Tier Partner Status with Snowflake
CE Strategy is proud to announce that it has achieved Premier tier partner status from Snowflake, the Data Cloud Company. As a Premier partner, CE Strategy can accelerate the digital transformation of its joint customers, allowing them to fully take advantage of the performance, flexibility, and near-infinite scalability of the Snowflake Data Cloud. CE Strategy and Snowflake empower clients to access the full power of their siloed data in one place — Snowflake's Data Cloud — helping joint customers store their data in a central location, perform transformations and advanced data science, then analyze that data through their choice of business intelligence (BI) tools.
"Cause + Effect Strategy's expertise combined with Snowflake's Data Cloud comprise a powerful combination of capabilities to streamline the entire business intelligence and analytics process and mobilize data in service of the enterprise."

Brian Hartwell, VP of Worldwide Partner Sales, Snowflake
The Snowflake Partner Network unlocks the potential of the Data Cloud via a broad array of tools and partners. Certified partnerships and integrations enable customers to leverage Snowflake's flexibility, performance, and ease of use to deliver more meaningful data insights.
"Technologies like Snowflake have become critical to the value proposition that we offer clients at Cause + Effect Strategy. The keys to fully realizing the potential of your data are people, processes, and technology. Snowflake represents the best-in-class technological solution when it comes to simplifying processes, empowering people to spend more time making better business decisions and less time organizing, architecting, analyzing, and sifting through data. In the modern business environment, the ability to get insights quickly is a key determiner of success. Snowflake helps reduce the time and resources necessary to go from data to decision."

John Loury, President, CE Strategy
Founded in 2015, CE Strategy is a BI and analytics consulting firm that uses data to develop and track business strategies that accomplish client goals for retention and growth. They do this by focusing on their "Core4" services: developing business and adoption strategies for data initiatives, designing custom data architecture, integrating new and disparate data into processes, and surfacing actionable insights via data science.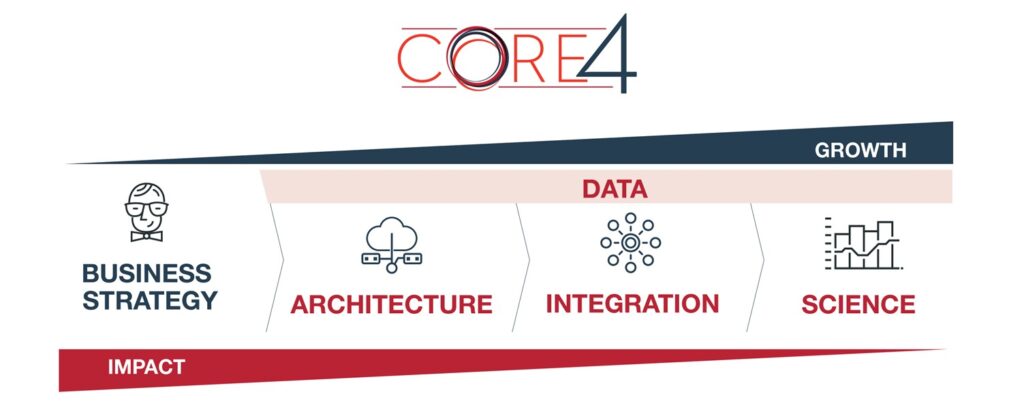 The Snowflake Partner Network consists of technology, service, and data powered by Snowflake partners. To become a Snowflake partner, get access to Snowflake's self-service partner resources, please visit http://www.snowflake.com/partners.