ROCHESTER, N.Y. – FEBRUARY 6, 2018
CESM president appointed to two Board of Directors, helping women and children make positive life changes
The founders of CAUSE + EFFECT Strategy and Marketing (CESM) were recently chosen to be profiled by Monroe Community College (MCC) for their contributions to the Rochester community.
In addition to running a successful marketing intelligence firm, John Loury and Michael Sutton, also co-founded online interview journal, ROC Our City, a website that features those whose personal and professional journeys represent the best of Rochester. This initiative earned them a spot in the latest MCC Alumni: Inspiring Every Day vignette, airing on 13WHAM TV, beginning February 4.
"John and Michael were obvious choices for MCC's alumni community impact series. The work they have done in their business and in their community service is making a true impact in Rochester, helping our community grow and inspiring future leaders."

Dr. Anne M. Kress
President of Monroe Community College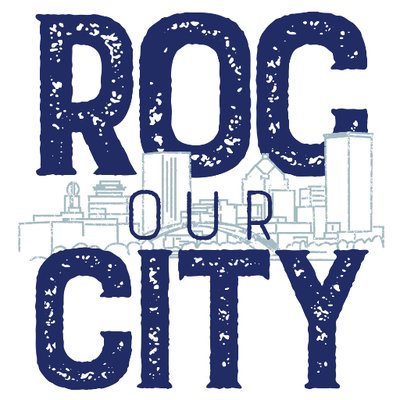 ROC Our City has featured established community individuals whose personal and professional journeys have already impacted Rochester, but also shines a light on the next generation of Rochesterians who are making a difference and bringing Rochester forward.
"Michael and I are honored to be part of the Inspiring Every Day series by MCC, as we truly think that MCC was a key component to our success in creating both ROC our City and CESM," said John Loury, president of CESM. "The skills we learned at MCC helped to give us direction for our professional goals as well as a vision for positively impacting our community. We hope by being highlighted, current and prospective students can see how an MCC education can help shape who you are and what you can become in this world."
Additionally, John Loury has been appointed to the Board of Directors at the Villa of Hope, as well as Sojourner Home. Villa of Hope helps youth and families regain control over their lives when they have lost hope and renew the power to move their lives in a positive direction. Sojourner Home serves homeless women and children by providing housing, self-sufficiency skills and education programs in hopes to provide them with the tools they need to succeed so they never become homeless again.
"Joining both of these boards is an honor and an important step for me to actively participate in bringing about positive change for women and children in our community who have been affected by poverty and unfortunate circumstances so they can gain confidence and the means to lead a successful life."

John Loury
President of CESM
More About ROC Our City
Founded by John Loury and Michael Sutton, and in partnership with other local collaborators, ROC Our City features interviews with those whose personal and professional journeys represent the best of Rochester. The goal is to shed light on their stories so that we can better understand the beauty that surrounds us in the way we live, learn, and grow together in Rochester, New York. Visit us at ROCOurCity.com.