CE Strategy is a rapidly growing business intelligence firm recently named by Adweek Magazine as one of the fastest-growing agencies in the world, based in Rochester, New York.
Beginning as a data-driven marketing intelligence firm in 2015, CE Strategy has evolved into a business intelligence firm that leverages data science to develop strategies that achieve client goals for increasing top-line revenue and decreasing bottom-line costs across business units including, marketing, sales, operations, finance, human resources, IT, procurement, and others.
Position Summary
The Senior Data Analyst position is a member of the CE Strategy operations team and, as such, plays an important role that is both operational and strategic in nature, encompassing the following:
Expert working knowledge on the extraction, interpretation, and preparation of both quantitative and qualitative data

The creation and maintenance of databases, process automation, and developing end-user reporting and visualizations to support data-driven decision making

Implementation of reporting and analytics strategies to strengthen client relationships, accomplish client goals, and drive revenue

Analysis of varying types of business data to determine trends, identify strategic insights and growth opportunities

Plays a part in shaping the business's data infrastructure, inclusive of data-warehousing, reporting, and analytics platforms
The Senior Data Analyst reports directly to the Director of Analytics & BI, and has potential for management advancement. Primary responsibilities are distributed across two major functional areas:
Data manipulation and processing (55% +/-)

Identifies, evaluates, and documents potential data sources in support of project requirements within the assigned departments in the business
Aggregating, scrubbing, and preparing data sets from multiple sources
Build and operationalize processes that ensure timely data-loading, and maintain accuracy and relevance of data used within the data department
Communicates internally about status of work and any issues with work in progress

Analytics and data science (45% +/-)

Use analyses to design strategic deliverables including reports and data visualizations for client review and future business strategy
Create analytical structures that help define marketing and other business strategies (descriptive and predictive analytics)
Develop and maintain Business Intelligence models and solutions
Design and develop statistical and/or machine learning models to identify patterns and provide predictions
Collaborate with team members and assist with business development initiatives as needed

Additional duties assigned as needed
Experience, Education and Essentials for Success:
Experience
Knowledge of data structure and manipulation techniques, relational database and proficient SQL skills required; experience with star schema and snowflake schema preferred

3-5 years of experience in utilizing tools to extract data points across multiple systems

3-5 years of experience with data analysis and preparation/processing, including experience with large data sets

3-5 years of experience in report development and data visualization tools such as Tableau, Sisense, Power BI, SAP Business Objects, or others

Highly skilled in statistical and econometric modeling, performing quantitative analysis and data mining; NLP experience is a plus

Proficiency in one or more statistical modeling and machine learning tools such R, SAS, Stata, or Python

Ability to learn new software programs/languages as they relate to data analysis, reporting, and data visualization

Proficiency with standard business and database software (MS Office, MS Access, MS Excel, SQL); high proficiency in Microsoft PowerPoint

Programming skills with C#, Java, HTML, CSS is a plus

Experience with Hadoop and Hive is a plus

Experience in database development is a plus
Education
A bachelor's degree (master's preferred) in Data Science, Computer Science, Information Technology, Economics, Information Systems, Statistics, Applied Math, Business Analytics, or any other related field
Essentials for Success
Interest and ability to thrive in a "startup" atmosphere

Strong project management skills; ability to capture and manage action items

Excellent time management skills; ability to manage multiple details and deadlines in a multi-tasked environment; good oral and written presentation skills

A self-starter, highly motivated, "get-the-job-done" attitude

A strong commitment to the Customer Experience

Superior professional presence and business acumen

Ability to see the "big picture" and prioritize appropriately

"Whatever it takes" approach to solving complex business scenarios

Understands a "team" concept
All employees, including the senior data analyst position, benefit from a highly competitive compensation and benefit structure.
Interested applicants should forward a resume and cover letter to employment@causeandeffectstrategy.com for immediate consideration. Qualified applicants will be contacted to schedule interviews.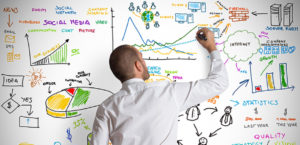 CE Strategy provides equal employment opportunities (EEO) to all employees and applicants for employment without regard to race, color, religion, sex, national origin, age, disability, or genetics. In addition to federal law requirements, CE Strategy complies with applicable state and local laws governing nondiscrimination in employment in every location in which the company has facilities. This policy applies to all terms and conditions of employment, including recruiting, hiring, placement, promotion, termination, layoff, recall, transfer, leaves of absence, compensation, and training.