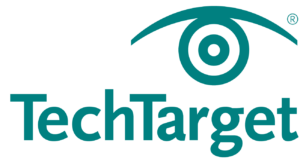 Tech Target – June 12, 2020
By: Taylor Driscoll
Respondents to a Sisense survey say they're relying on data analytics even more now than they were before the COVID-19 pandemic, with small businesses taking the lead.
BI and data analytics professionals remain optimistic about the role analytics will have during and after the COVID-19 pandemic, according to a new survey conducted by Meidata for Sisense. Forty-nine percent of 500 U.S. respondents said they use analytics much more now than they did before the pandemic.
"Data and analytics has a significant role in helping companies respond and recover from the immediate effects of the pandemic, and in helping organizations reimagine and rebuild their organizations, business models and supply chains longer term for sustainability, resilience, responsiveness, agility," said Rita Sallam, a distinguished vice president analyst and fellow at Gartner.
The increased usage of analytics comes as 69% of respondents have sustained a loss in business or customers due to the pandemic, according to the survey. It also found that businesses have found new opportunities for using analytics across their departments.
Small businesses at forefront of BI and data analytics
The report, titled "The State of BI & Analytics Report 2020: Special COVID-19 Edition," also found that smaller businesses with 51 to 2,000 employees had an easier time shifting and adopting new use cases for data during the pandemic.
Sixty-eight percent of small businesses reported using BI and data analytics for operations, while more than half used analytics for finance (56%) and 50% for sales. Another 45% utilized data for products.
"What is the optimal staffing for stores in a COVID environment? It doesn't fit any of the previous models that they have going back five or 10 years, based on what people needed to execute these services," said John Loury, president of Cause and Effect Strategy. "So, in a COVID environment that throws off all of their store visits traffic patterns, there's no precedent for it. How can we use data to at the very least diagnose what we need, and best case predict what we need is another client in the optics retail objects base?"
Unlike large enterprises that also use analytics to predict budgets, smaller businesses are focusing on using BI and data analytics to serve their communities and customers. Since these businesses are smaller, they're able to adapt quicker to situations like COVID-19.
"Classically, larger companies have tended to struggle with innovation quickly," Loury said. "We have to get approval, are there resources? What's currently in the pipeline? With smaller firms, you can be more agile. There isn't all that red tape and process obstructing you from kind of making that leap."